27.07.2017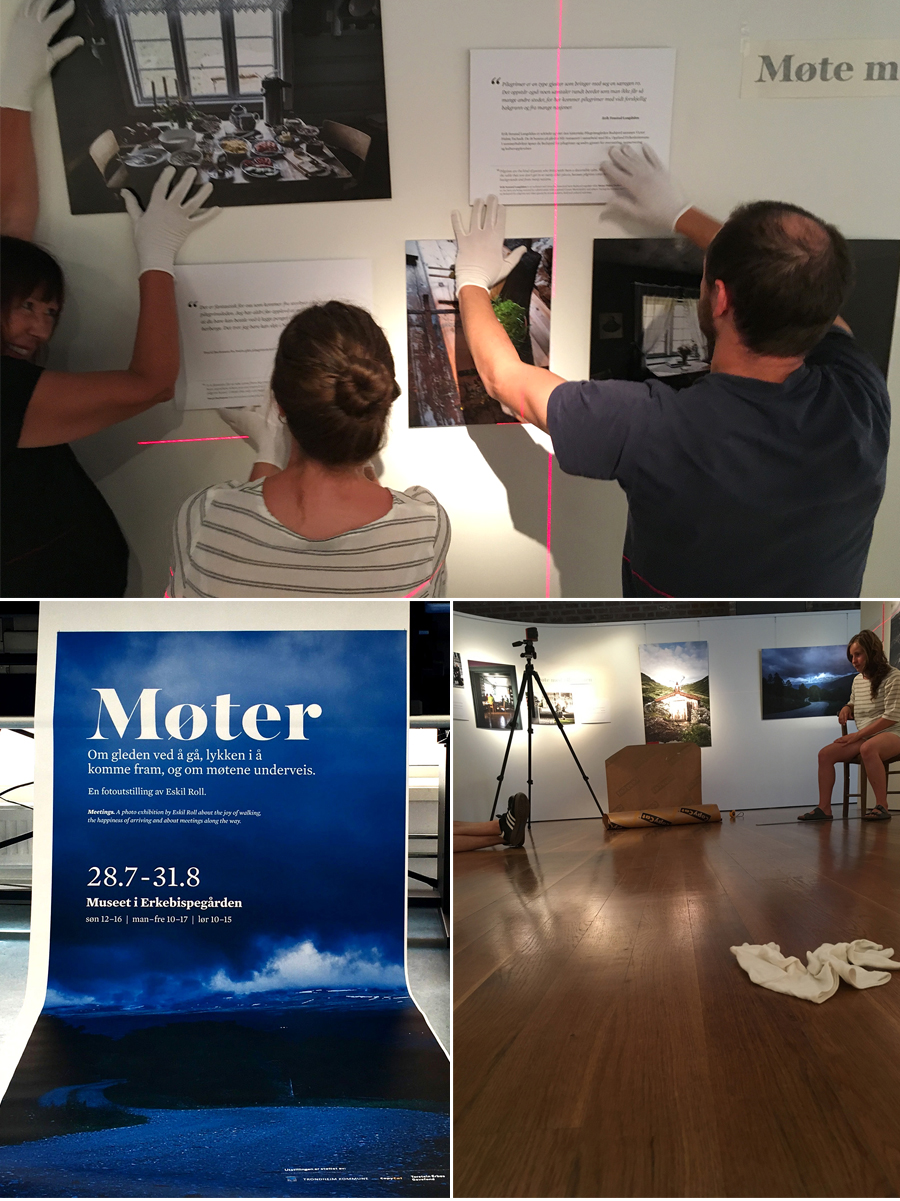 WORK  |  I am part of a group called KultSign which is an interdisciplinary group that work like an agency, with focus on information and communication for various cultural activities. In KultSign we also initiate our own interdisciplinary cultural projects. KultSign consists of visual artist/photographer Eskil Roll, author/copywriter Gunn Merete Roll and myself. We collaborate with filmmakers, web designers and architects on various projects.
We are here preparing an exhibition in The Archbishop's Palace Museum. The exhibition is called Møter (Meetings) and is a photo exhibition about the joy of walking, the happiness of arriving, and about the meetings along the way. Visually this exhibition is between art photography and documentary photo, – documentary in relation to content, artistic in terms of expression. In addition to offer inspiration and information about nature and culture adventures in Norway in general, it has  a specific focus on hiking on the ancient pilgrim paths.
We are excited to welcome The Norwegian Minister of Culture Linda Hofstad Helland who will open our exhibition on July 28.