13.10.2014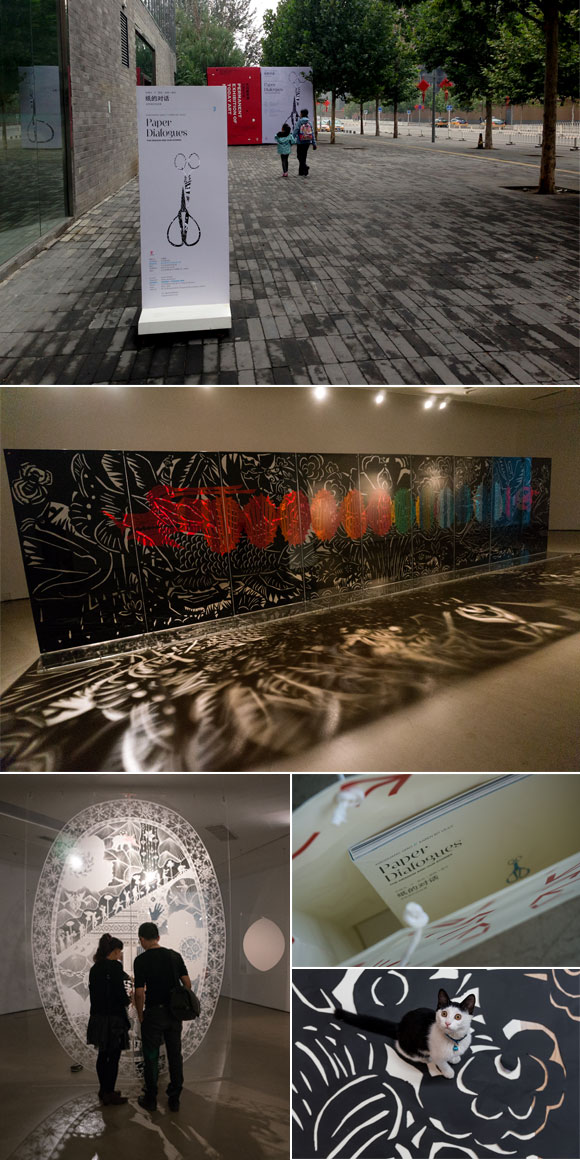 WORK | Three years has passed by since I visited Beijing for first time to have preliminary discussion with the Norwegian embassy and to meet Professor Xiaoguang Qiao regarding a paper-cut exhibition in China in 2014.
After a lot of preparation, including designing a 120 pages catalogue, invitation, folder, poster, boards and wall texts – and an intensive final week for both Scandinavian and Chinese team members – October 1 we could finally open the first Paper Dialogues exhibition. It has become a beautiful an evocative installation in Today Art Museum in Beijing with artists Xiaoguang Qiao and Karen Bit Vejle. The official opening was October 5, a lot of people attended, including the Norwegian Ambassador Svein Sæther. The exhibition will also be shown in Liu Haisu Museum in Shanghai, Vigeland-museet in Oslo and in Nordenfjeldske Kunstindustrimuseum in Trondheim. Read more about Paper Dialogues here.
See more from the catalogue here and the visual identity here.