05.05.2013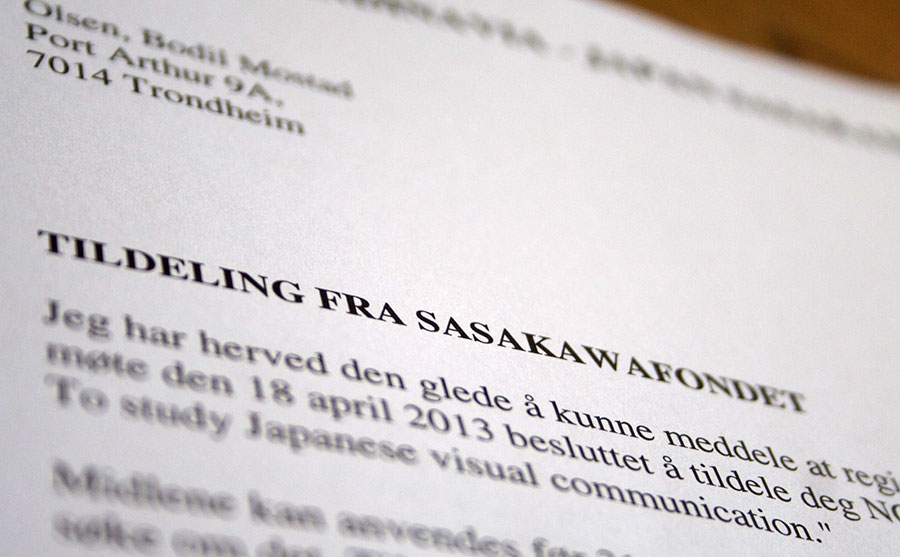 WORK, PERSONAL PROJECTS | Having just received wonderful news; I have been granted a scholarship from The Scandinavia – Japan Sasakawa foundation in connection with a new and exciting project that is under development. In October I will go to Japan where the purpose of the journey is to get an insight into Japanese visual communication seen through western eyes. Exploring the differences and similarities with focus on crossing points. In addition I will learn Japanese bookbinding from Mr. Yo Yamazaki who is a Japanese bookbinder in Tokyo.
The tour will provide a basis to give lectures to students in Scandinavia and possibly Japan, where I can pass on impressions and give an analytical representation of differences and similarities.
There's more to come.