31.10.2012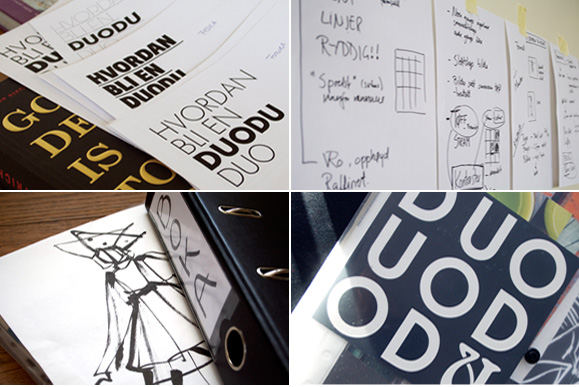 WORK IN PROGRESS  | DUODU knitwear designs is a two-woman studio, run by Rita Nylander and Anne Grut Sørum. For 15 years they have designed and produced exciting and different outfits for quality-conscious customers looking for something special. Their products are being sculptural in style and made to embrace and celebrate the human form, woman or man.
I've just been given the job of designing their new book and am incredibly excited and happy. The book should not only be about the artists but also about how we can see knitting in a larger perspective related to both identity and art. Author: Eva Furseth.
Today we started the process of looking at values and personality related to typography, colours, pictures etc. We looked at other books, different typography and various formats. Then there was salad, coffee and chocolate. A good start of an exciting project.